The Vanilla Revamp Texture pack!
-Basically, this texture pack changes/improves any of the vanilla sprites that I either didn't like, though were just bad, or found creative ways of changing-

-This texture pack has somewhere around 300 individual changes; some of them very large, and other are just small tweaks-

I doubt I'll regularly update this or anything of the sort, but I just thought I might as well let everyone have access to what I've been slowly chipping away at over the last few years

And, of course I must give a huge shout-out, and thank you to @SzGamer227 for encouraging, helping, suggesting, and compiling this for me! It would not exist without him

Enjoy it for what it is, and we'll see what it turns into!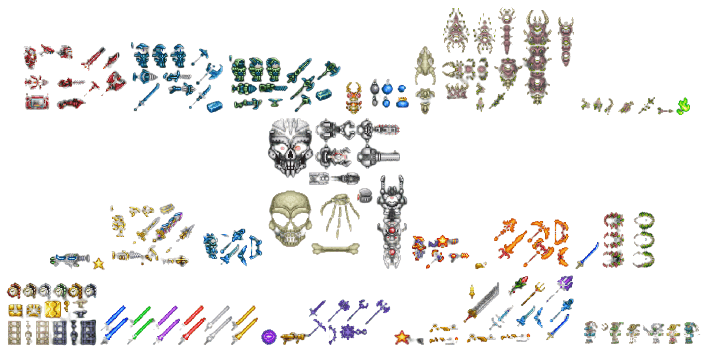 Made by Brutallama
---